Backwater valves are installed in sewer lines to prevent sewage and wastewater from flowing back up into a home or business through the drains. When installed properly, a backwater valve will allow wastewater to flow out of the building while preventing it from flowing back in. Backwater valves are most often installed in the Toronto area where the sewer line is below the level of the foundation, such as in a basement.
Where is a Backwater Valve usually Installed?
It is usually installed at the lowest point in your sewer line, where it is most likely to be needed, on the building side of the clean-out tee or clean-out cap. The valve must be installed so that the arrow on the body of the valve is pointing in the direction of the flow of sewage in order to work properly.
How does a backwater valve work?
How does a backwater valve work during normal operation?
When there is no clog or blockage in your sewer line, the wastewater flows freely through the pipe and out to the main sewer line. A backwater valve automatically detects when there is a clog or blockage in the line, so when there is proper flow through the pipe, you might never even notice that it's working.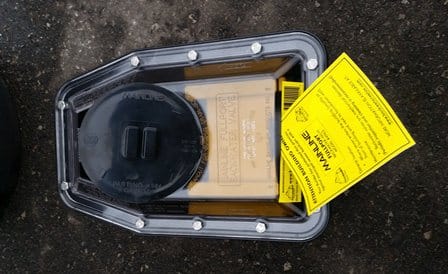 How does a backwater valve work during a flood or sanitary backup?
If there is a clog or blockage, the wastewater and groundwater will begin to back up into your home (not Good!). This can happen during a heavy rainstorm if the main sewer line becomes overloaded, or it can happen gradually over time if there is a slow build-up of debris in your drainage line.
The backwater valve will close off the opening at the lowest point in the line, preventing the sewer backflow from entering your home. This also means that wastewater will also be stopped from flowing into the main sewer from your home, so you need to be careful about flushing your toilets or using your sinks while the valve is closed to prevent basement flooding.
What are the benefits of having a backwater valve?
A backwater valve can save you a lot of money and headache by preventing sewer water from entering your home and causing damage. It can also prevent your home from being contaminated with bacteria or other harmful substances that might be present in the sewer water.
Because it works automatically, you'll never have to worry about problems in the main sewer, and you can rest assured that your home is protected around the clock as long as the backwater value was installed correctly.
It will also help you save on the money you would otherwise spend on emergency plumbing repairs following a sewer backup. In fact, installing a backwater valve is cheaper than making the repairs that would be necessary if your home was flooded with a sewer backflow problem.
How do you know if you need a backwater valve in your home?
If you live in the GTA area that is prone to flooding or where the lines are known to back up, then it is a good idea to have a backwater valve installed in Toronto. Installing one is also advisable if your home's plumbing is old or if it doesn't work well all the time. Even if you don't live in an area that is prone to these problems, it is still a good idea to have one installed as a precautionary measure. With climate change creating problems we never experienced before, there's no guarantee that your area will never experience some flooding.
If you are still not sure about whether you need a backwater valve or not, you can always talk to a plumber or contractor who can assess your needs and give you their professional opinion.
How do I know if I have a backwater valve?
Most residential backwater valves can be found in the basement of a home. Some are installed in basements while others are located outdoors. They can be found in homes that are connected to a community sewer system, or they may be installed as part of a private system.
If you're not sure, go down into your basement and look around. Most are located in the floor and have a simple cover that may be removed for maintenance. The top of the cover is most likely round, but it might also have a rectangular panel. If there is a sump pump in your basement, the backwater valve is probably nearby.
Important information for backwater valve installation
How much does a backwater valve cost?
The cost can vary depending on the size and type of valve you need, as well as the complexity of the installation. However, most valves cost between $600 and $1,200. The total cost for backwater valve installation in Toronto will likely be between $2000 and $4000.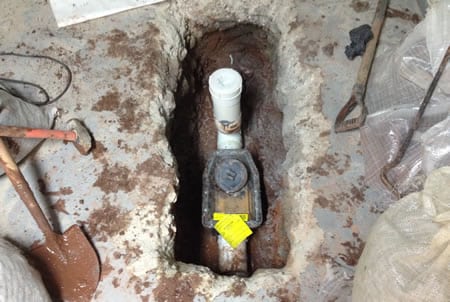 If you're concerned about the installation cost, keep in mind that it will ultimately save you money by preventing damage to your home and costly repairs. Also, depending on where you live, subsidies may be available to help you with your backwater valve installation cost. You might also be able to apply for a backwater valve rebate in the Toronto area.
How do you install a sewer backup valve in your house?
A backwater valve can be installed in two ways. The first is for a community sewer and involves installing it on the main line that connects to the city's sewer system. The second way is for a private sewer system and involves installing the valve on the line that connects to your home's septic tank. Whatever the case, it's important to hire professional plumbers for your backwater valve installation service.
How long will it take to install a backwater valve on my sanitary line?
The amount of time that backwater valve installation will take will depend on the type of valve you've purchased and the complexity of your plumbing system. However, it usually takes about an hour to install one, and some homeowners can do the job themselves.
One thing that you should know before installing your valve is that there are different types of valves to choose from. For example, if you have a sump pump, you will need to buy a valve that is compatible with your sump pump. Because of the different types of backwater valves available, make sure you know what type of valve is right for your home before you go out and purchase one. If you're unsure, working with professional plumbers could save you a lot of trouble.
Is it possible to install an alarm on my backwater valve?
Yes. First, you will need to have access to your home's electrical circuit so that you can run wires from the alarm to the main electrical panel. Next, you will need to drill a hole in your home's foundation and run wires through it. Then, you can install the alarm on a wall or ceiling.
An alarm on your backwater valve may be useful for some homeowners. If you live in a flood-prone area where excess rainwater is directed into the sewer drains, or if you have had problems with sewage backing up into your home, an alarm may be helpful. It will let you know when the valve is not working properly so that you can call a professional to do drain cleaning and repairs.
If you live in an area where flooding is not common and your home's plumbing works well all the time, an alarm on your backwater valve is probably not necessary.
How do you maintain a backwater valve?
Proper backwater valve maintenance involves checking that the valve is working as it should at least once a year. You should also check it after any significant rainfall in your area.
What could happen if the sewer backwater valve is not maintained properly?
A poorly maintained backwater valve may be the cause of your basement flooding. If you have a backwater valve, it is important to keep it in working order. To test whether your backwater valve works, you will need to close the valve, wait several minutes, and then open it. You will be able to tell if your backwater valve is working properly by looking for water on the ground around your home's foundation.
How do I prevent blockages around the water valve?
You can prevent your backwater valve from developing blockages by keeping it clean. Backwater valves are designed to allow water to flow through them in one direction only, and they have a screen that prevents debris from entering the valve chamber. However, this screen can become clogged over time, and if it does, the backwater valve will not operate properly. Schedule regular maintenance ensures this screen is kept clean and clear, while at the same time ensuring the valve is working as it should.
How can I protect my house from flooding?
If you're in need of backwater valve installation services or maintenance services, Royal Work Corp is here to help. With years of experience in the industry, we know how to get the job done quickly and efficiently. When you work with us, you'll never have to worry about basement flooding ever again.

Our experts have over 25 years of expertise and are qualified to deliver the most up-to-date cutting-edge waterproofing solutions for your home. We set the standard that others in the industry attempt to match.
With us, you'll always get an honest and respectful interaction from the very beginning stages to when the job is completed. We provide well-written and precise estimates of the services our customers require, as well as the reasons why they are needed. Contact us today for your free estimate for backwater valve installation in Toronto.