Having leaks in your basement could be worrying, especially if you don't address the problem soon. These issues can affect the structure of your basement and even harm the overall foundations of your property. Therefore, getting basement leak repair services in Toronto is essential.
Across the GTA, there are numerous companies that can help you repair your basement leaks. Nonetheless, our team here at Royal Work is different from others, and you'll learn more about what sets us apart below. When you're done reading, you'll understand why hiring a specialized waterproofing team like ours is essential to repair your basement leaks, and you'll want to get started with our process as soon as possible.
Hiring Specialized Services to Fix Your Leak Problems
Your basement might be suffering from cracks, settling or other issues that cause wet basement problems. When the soil around the foundation has too much water, mould and mildew might appear, on your basement walls causing a lot of short and long-term problems because, even though the walls still look ok on the inside…. outside structural damage is very hard to fix.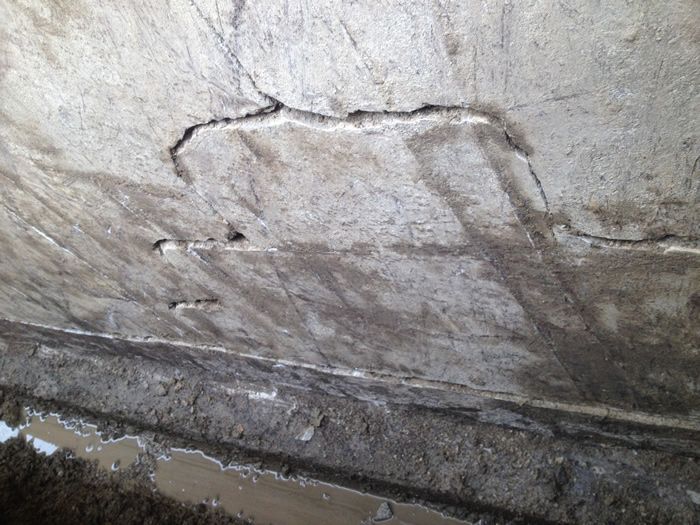 Taking waterproofing precautions is necessary if you want to preserve the stability of your basement, long term. Sometimes, homeowners believe that protecting the interior wall is enough, but in most cases, they'll need to do much more to solve the entire problem.
Leak Repair Costs in Toronto
Costs can vary depending on numerous factors, including if you need foundation repair or maybe have your basement lowered. If you have a different type of foundation, you might need to pay a different price for basement repairs than homeowners with a different foundational structure.
Overall, the best way to approach the situation is to work with an expert team who can tell you exactly what your basement needs to be safe for you and your family.
Three Benefits You'll Get If You Work with Us
Royal Work Corp. is different from others you'll find in Toronto. We specialize in helping clients with their waterproofing services, so we'll assess your situation and provide you with the best options depending on what you're going through.
We guarantee the best results possible when you work with us. It's one of the primary benefits of hiring our team. At the same time, the second benefit of working with us is that we'll always be available for you. If you have an emergency, you can call us and we'll be there as soon as we can.
Lastly, our team has provided waterproofing services in Toronto for a long time. Therefore, you can rely on us because we're experienced and willing to help you regardless of your project.
Save Money on Your Basement Repairs
If you don't hire the best team to handle your repairs, you might have to pay much more money than you intended. You must rely on a trustworthy, knowledgeable, and experienced team who can assess your situation and correctly repair your basement.
Moreover, in some cases, the structure of your basement might put it at risk of suffering from different issues. Only the right professionals can determine this and tell you the best options to avoid future problems.
Prevent Future Issues
One of the best aspects of working with a team specializing in waterproofing services is that they'll not only fix your current problems but also help you prevent future ones. Experts will have to examine the foundation of your home. Then, they must determine if it's in good condition.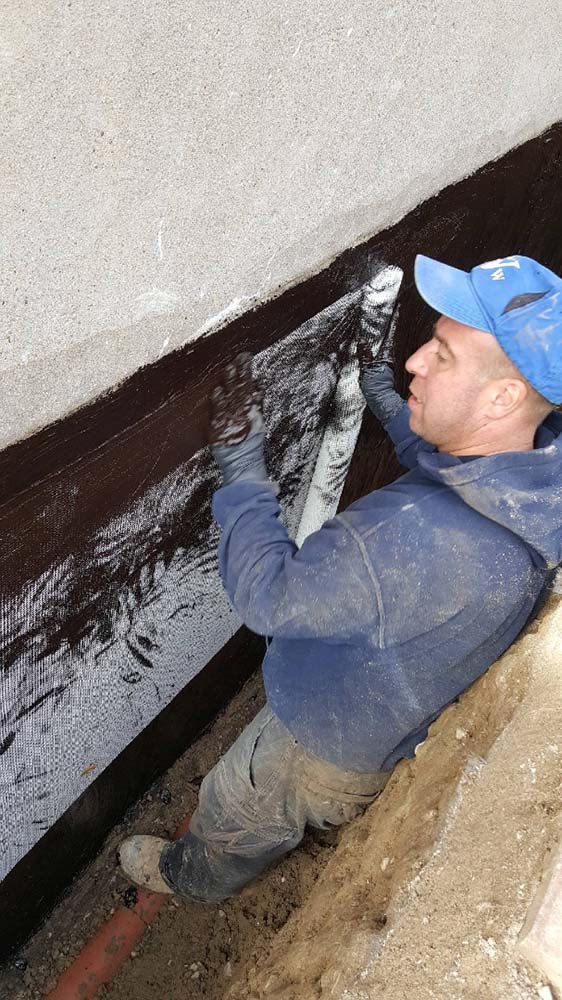 If it's not, they'll explain which areas need attention depending on the severity of the problems they find.
A Professional Inspection Will Help

Although they're daunting for many homeowners, hiring experts to perform periodic inspections is one of the best ways to avoid spending thousands of dollars on repairs. Once you notice a leak in your basement, you should immediately address the problem instead of waiting until it gets worse.
Repairing leaks can be very costly depending on their severity. With time, the whole structure can become very unstable. Eventually, it could ruin the entire structure.
You can prevent all of this by hiring professionals like us. Our experienced team will assess your issues and guide you through the process, suggesting the best course of action depending on your issues.
Repairing Leaks Protects Your Home

Your home is probably one of your most valuable investments. Therefore, you should protect it as much as you can. To keep your home safe, you have to ensure that it's in good condition, and you must adequately maintain it.
Buying a home can become a much more expensive process if there are leaks to fix. Consequently, you must take care of them if you want to sell your property in the future.
When you're examining your property, you must make sure to ask your contractor about the condition of your basement. It will allow you to have an idea of the repairs you'll have to pay for.
Get a Free Estimate from Royal Work Today
Our company is different from others in Toronto because we go out of our way to help you keep your property safe. You should only trust reliable sources when considering repair options for your property. It's the place where you and your loved ones most likely live, so you should only rely on people who know what they're doing.
At our company, we make sure we provide clients with the best attention we can. Once they hire us, we give them undivided attention and guarantee they understand the best options for their project.
We understand that having basement leaks may be worrying, but with our help, you'll be able to fix them without much of a hassle. If you want to get a free estimate, call us today!