CONGESTED WEEPING TILE SYSTEM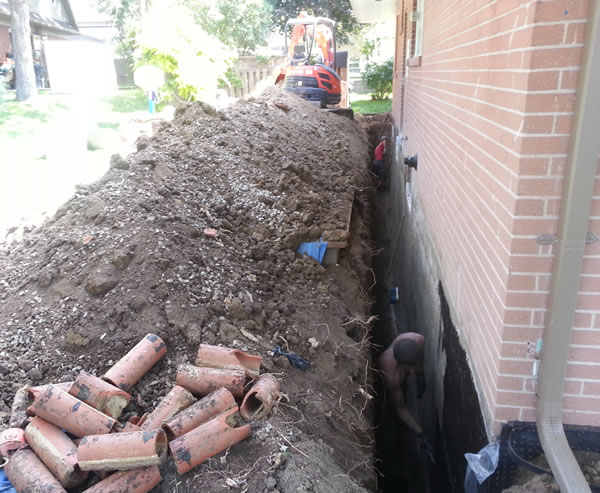 Whether they're on the inside or outside of your basement, weeping tiles can fail for a variety of reasons. Since drainage in and around your foundation relies on all parts of your drainage system working perfectly, a fail in one part of the system will overload everything else to produce extra moisture.
Even though a weeping tile system employs heavy-duty rubber pipes, they can get clogged or broken just like any other drainage or piping system. If you notice extra ground water outside the perimeter of your foundation, or if there's flooding in your basement, it could be a problem with the weeping tiles. It's a good idea to call in a professional to diagnose and replace the pipes that no longer work.
FOUNDATION CRACKS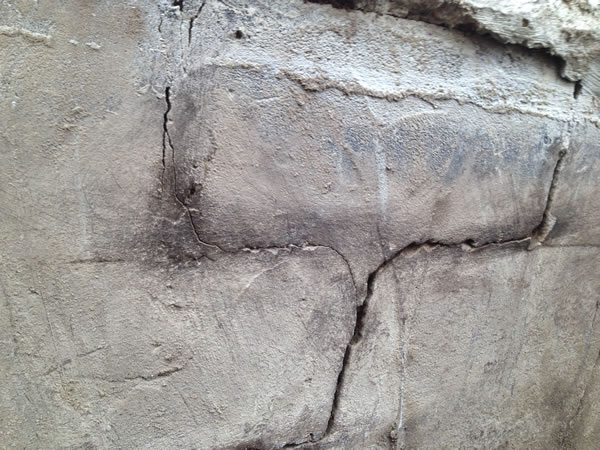 There are many reasons a concrete foundation can form cracks. Even a properly laid foundation with steel reinforcement is susceptible to outside forces. Weather conditions may increase the volume of water in the soil, forcing more water against the foundation over time. Sometimes the soil that was originally used for backfill wasn't properly compacted and can cause the foundation to settle and shift, which results in cracks in the concrete.
No matter what the reason for the cracks, they have to be fixed to prevent severe leaking and basement flooding. Foundation cracks only worsen with time and should be taken care of immediately.
POOR ORIGINAL WATERPROOFING OF THE FOUNDATION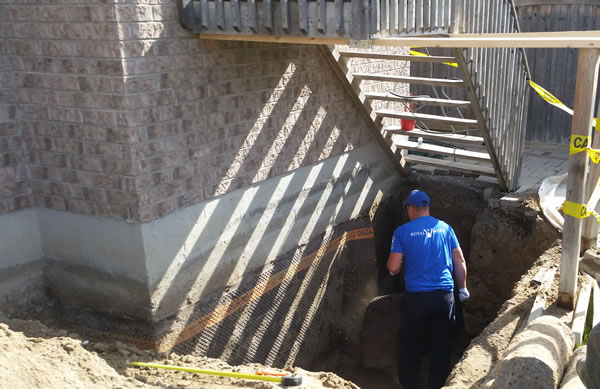 Building contractors are required by building codes to use high quality building materials for foundations, waterproof barriers, and drainage systems. However, even the best contractors are as only as good as the materials available to them at the time of construction.
Technologies change, and what passed as state-of-the-art building materials 20 or 30 years ago may not be up to industry standard today. Even if the concrete in your original foundation is holding up pretty well, the plastic membranes surrounding your foundation footings and walls may not have stood the test of time and are wearing out. The rubber and plastic mixtures used in waterproof barriers today are much more resilient and durable.
Sometimes an original drainage system needs some enhancements to be more effective. Your house may have come with a weeping tile system only on the outside of the foundation when it would work better with weeping tiles inside and outside. There are many factors that come into play when considering whether the original waterproofing in a home may be outdated and in need of extra reinforcement.
We are so sure that we can solve your basement waterproofing problem that we offer an extended warranty on all of our parts and labor for all of our customers. It's a warranty that can also transfer to a new owner should you decide to sell your home. By using our expertise, you are not only keeping your home in a like-new condition, but you are increasing the resale value of your home by making sure no waterproofing will need to be done for the life of our warranty.
Royal Work Corp. Waterproofing, is a Toronto company that has many years experience in the waterproofing homes all over the GTA. We inspect every detail to get the best overall picture of the needs of each unique home. Our customers have peace of mind knowing that once we've waterproofed their basement, it stays waterproofed.
Solve your wet basement issues once and for all! Book your appointment today!